Sea Box International currently has some excess stock for sale at reduced prices. All items are ready for immediate pickup or delivery (delivery cost not included in sale price).
4 x 40 ft Portable Grandstands – SOLD
.
6 x 20 ft Domino Flatracks – SOLD
.
155 x Reefer Plugs (Electrical Connectors)
Mennekes Plug AM-TOP® (Male) with screw terminals, single part body, cable gland and sealing, strain relief and protection against kinking
32A-3h/ 380-440V, 3P+, IP 67, Typ 2175A
as new condition; these reefer plugs have been fitted and removed without use
available quantity: 155 pieces
currently in Perth, WA
A$5 each + GST (minimum order 20 plugs) or A$250 + GST for the lot (155).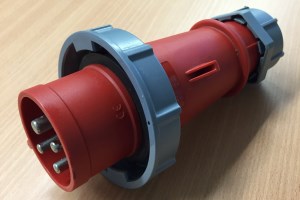 Enquiries for all items can be made to Richard Blakeley on (02) 6162 2826.