Background and Mission
ECLIPS Manufacturing is the exciting amalgamation of three companies with a collective experience of over 25 years, delivering over $140m worth of purpose-designed solutions across a myriad of markets including defence, mining, oil and gas, emergency services, infrastructure and the leisure industries.
At ECLIPS Manufacturing, our mission is to design, test, fabricate and deliver logistics systems, rapidly deployable modules, purpose-built structural solutions and leisure products, diligently produced to exceed our customers' engineering and quality requirements, in order to progressively develop ECLIPS Manufacturing as a globally competitive advanced technology production capability.
Capabilities
We design, fabricate, install, commission and manufacture a wide range of engineered products without the traditional corporate overhead.
Catering to SMEs (the guy next door) through to global industry suppliers. We have catered to manufacturing industries including automotive, defence, mining, marine, leisure, rail, food processing, general manufacturing, commercial, industrial and domestic builders.
Systems Engineering
Structural Design (Mechanical)
Process layout and design specific to client's needs
CAD Modelling and Analysis
Verification and Validation Process Analysis and Planning (compliance assurance to key user and legislative requirements)
Deployable Module Design including advanced security and tempest profiles and electrical, plumbing and renewable energy fit-out design.
Steel and Aluminium Fabrication

Welding

Industrial Steel Structure design and fabrication(s)
TIG, MIG, Arc (all facets of welding depending on requirements)

Cutting

Laser, Waterjet, Plasma, Guillotine
Metal Profiling and forming
CNC machining
Solid Bar, Pipe, Tube and hollow sections
Cold bending and rolling.
Plastics and Composites

All facets, from concept and prototyping through to production parts (high and low volume).


Roto-Moulding, Injection moulding, Vacuum Forming, Extrusion(s)
Thermoforming and Thermosetting plastic and polymers
Machining and forming.
Testing Services
Industry specific physical testing activities including

Vibration testing
Drop test
Waterproof testing

Material and Production Verification procedures

Non Destructive Testing (Liqui Penetrant Testing and Magnetic Particle Testing)
Destructive Testing – tensile, yield, strength, harness, impact.
Past Performance
Project and Engineering Services (Systems Engineering)

Full Design Program/Design Authority: CoA – Project LAND 121 Phase 5B, KJV Gorgon Project – the Container Roll-Out Warehousing System (CROWS™)
Design, Test and Evaluation Programs: CoA Rapid Prototyping and Development Program – Task 59 Ammunition Carriage

Original Equipment Manufacturer (OEM) – Logistics Systems

Australian Defence Force – Joint Modular Intermodal Logistics System (JMILS) – system of systems facilitating factory to firing point logistics
The Container Roll-Out Warehousing System (CROWS™) – transformational logistics system supporting seamless supplier to work face logistics for complex construction projects

Steel and Aluminium Fabrication

Stainless Steel Rooftop Swimming Pool (Richmond, Vic)
Domestic, commercial, industrial, infrastructure projects

Marine, mining, aerospace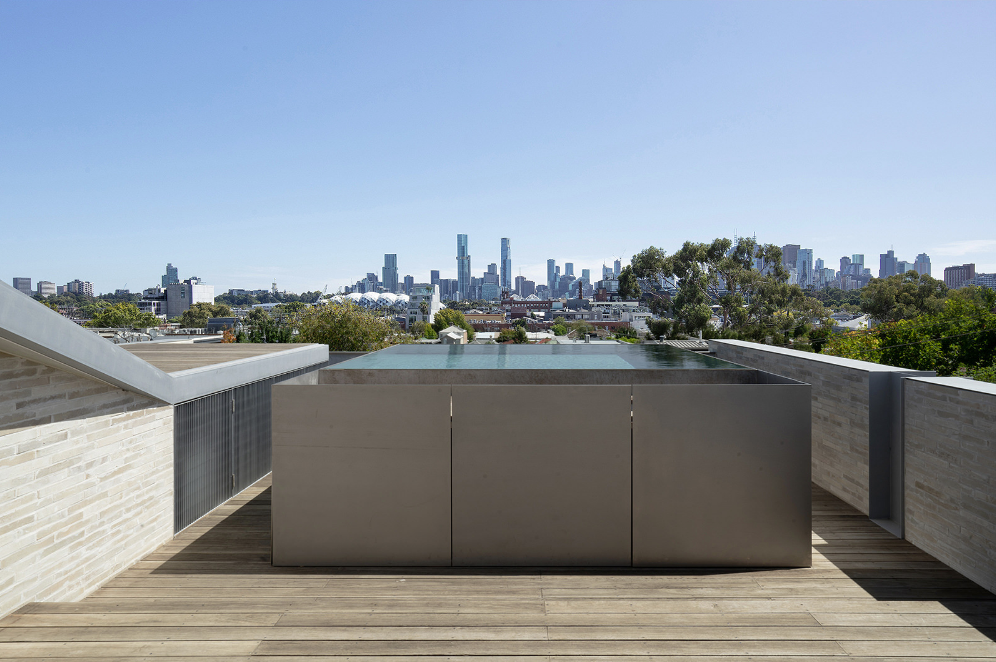 Roto-Moulding

Aquayak Kayaks – 1500/year including six variants
ADF Stackable Plastic Case (M-CASE) system
Marine buoy
Grey water and water tanks

Robotic Automation and System Control

Mechanical, Electrical, Hydraulic, Pneumatic Design and Integration

Concepts through integration or upgrade

Research & Development
HMI system design, development, implementation
Customise Process Plant Design, Fabrication, Installation and Support

ASKIN Performance Panels – Xflam Paint (VIC).